Apart from being just a fun sport,snooker game is also as rewarding to its players as other sports. Since this sport is fast spreading, many players have taken a big step to make it a profession and they are making millions out of this sport. This has made snooker to be among the toughest and highest paying sport. Nowonder the game has gained popularity in Britain and its outskirts. The following players come top when earning from the sport they love is considered; snooker.
Stephen Hendry
He is the most celebrated snooker player of all times. He is a Scottish who has won many awards. He has also received honors. This has seen his sport rise and earned a name world wide. His net worth is thirty million pounds.
Mark Williams
He has also won numerous titles, plus a championship. He comes from wales. From this sport, Mark has a networth of 8.5 million dollars. He is a very tactical player who values his passion. He has played many games, winning many titles.
Ronnie O' Sullivan
He is among the best ranked and the highest paid player. He has won numerous competitions. This has enabled  him to be among the best paid players with a networth of thirty million pounds. He has won the highly contested international and national competitions several times.
Steve Davis
He comes from England. In his career, he has 11 million pounds. He has won many competitions including the international awards. He is a renowned snooker of all times and has helped the sport grow internationally.
Jimmy White
He was born in England. He has won many top titles and assisted the game to grow in England. He is worth 9.4 million dollars. After winning many competitions, his name has had a place in the snooker world.
Peter Ebdon
He was born in England. Peter has participated in Many championships and won several awards. In his career, he has made 6.7 million pounds.
Allan Mcnus
He is a Scottishplayer who has won numerous awards. His career has made him five million pounds. He is one of the best snooker players and his excellent skills have made the game known worldwide.
John Parrott
He comes from England. Having won many titles from all levels, John Parrott has anetworth of seven million pounds.
John Hoggins
He was born in England. He has won many titles and earned international recognition. His networth is eleven million pounds. He has bagged international recognition from the snookers players and fans.
Ken Doherty
He was born in Ireland. After willing major championship, he earned a name in the snooker world. His net worth is 7.2 million pounds. He has helped the game grow.
To conclude, we can say that snooker is awell paying game. The top paid players have made the game known to the world and it is rapidly growing. With more and more people joining the competition, this sport will be a huge competition attracting people from the whole world. The richest players advice that, anyone who is willing to join the game should practice often and perfect the skill.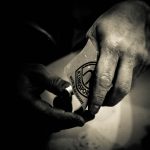 Snooker is a simple game but can get quite difficult with tough competitors. The real challenge while playing is not only the way you control your cue, or how you break, or your winning streaks but it is the way your mind develops a strategy for playing the game or how your brain responds in an under-pressure situation.