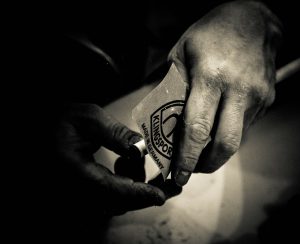 Snooker is a simple game but can get quite difficult with tough competitors. The real challenge while playing is not only the way you control your cue, or how you break, or your winning streaks but it is the way your mind develops a strategy for playing the game or how your brain responds in an under-pressure situation. Snooker is not a difficult game to learn but learning to control yourself during the whole game is a major task. The strategy you will develop, the tactics you will follow, how you will remain calm, how will you play, and so on are actually more decisive factors while playing snooker.
I am a youngster of 80s and that speaks itself for my interest of snooker and began attending various events and tournaments that were taking place – I used to take the pictures and analyze the whole game through my own view; maybe, my own understanding of game back then. I decided to create something through which I will be able to share my experiences and views from numerous tournaments of snooker taking place every now and then. At that particular time, there was nothing mentionable done in the area of snooker and by this I meant the publishing of various sites that provide a full time informational stuff about snooker. I would not deny the course of changes that took place in the gameplay but it does not mean that my interest would fade away due to some major or minor changes. Other thing I thought of before starting here was that I had an extreme desire of sharing my own experience with others and for that snooker was a best choice as I had a lot information about it.
In this site, I want to basically express the way and the strategies you need to know if you want to become a pro player of snooker. People need to know the first and foremost steps if they are planning to learn snooker with a complete step by step guide line to ensure that every visitor here will not leave but after learning something for their interest of the game. Apart from the couching material, there will be a whole bunch of information about the players and their contributions for the field of snooker – the ways they followed for winning the streaks, their opinions and experiences that they have shared, or how much time it took them to master it, how they believe that players should control their nerves while playing snooker, and so on – all this informational and motivational stuff will be readily available here on one single site. Rest comes up with all the latest news and happenings taking place in the world of snooker so that ultimately this site will become a single snooker gameplay spot. So, if you are a slightest fan of snooker or want to learn about the way of playing snooker then you are at the perfect place – just keep on checking us out regularly for more and more strategies and tips to help you out.